Growing community
Buildings alone don't make a community
Creating a thriving business community means investing in people. That's why health, wellbeing and your desire to live sustainably are high priorities for us.
A community of businesses
The area is already home to a thriving business community which includes a number of household names. Locate your business in Temple and you'll find yourself in good company.
Mustard Wharf
Want to live in the most up-and-coming neighbourhood in Leeds? Temple is buzzing with life and energy – and just 5 minutes' walk from the train station. Mustard Wharf is right next to the tow path so you'll be within easy reach of canal-side walks, cycle routes, boutique shops, independent cafes and restaurants.
VISIT MUSTARD WHARF
The Round Foundry and Marshall's Mill
Winner of the Urbanism 'Great Neighbourhood' Award in 2015, the estate is located just a few minutes' walk from the Leeds station south entrance and within Leeds South Bank, one of the largest city centre regeneration initiatives in Europe, this is a perfect place to experience life in the place where modern Leeds originated. From showers and bike storage to lively bars and independent cafes arranged around numerous cobbled courtyards, the Round Foundry estate is home to a number of high-quality amenities which will help your business thrive.
VISIT MARSHALL'S MILL
Chowdown
Chow Down is back for the winter season – come and join us for an open-air drink and dining experience in the heart of Temple.
FIND OUT MORE HERE
The Buildings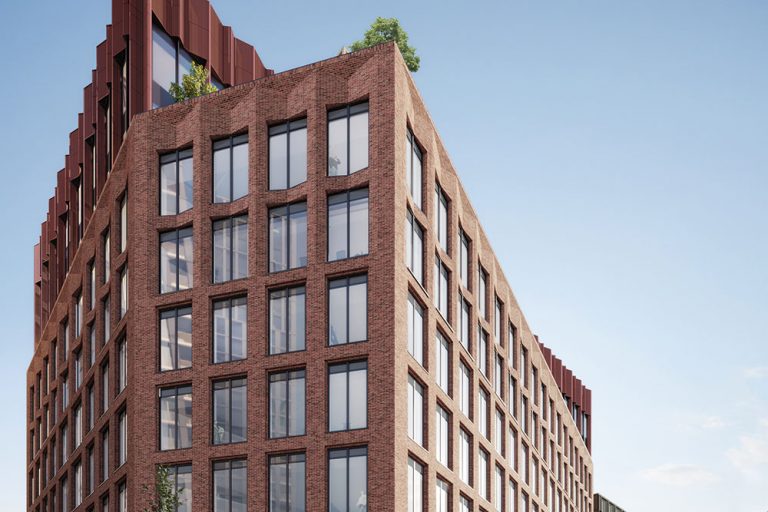 One Globe Square
The new engine room
135,484 SQ FT OF GRADE A OFFICE SPACE AT THE HEART OF THE TEMPLE DISTRICT.
PRE-LET OPPORTUNITIES AVAILABLE.
Globe Point
A new Leeds landmark
40,430 SQ FT SELF CONTAINED OFFICE SPACE WITH FEATURE ROOF TERRACES.
WORKSPACE STILL AVAILABLE